Wednesday, March 23, 2005
Orangepulp toy #1: oo on stripes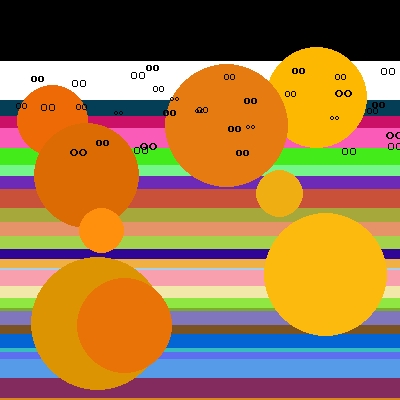 "Oo on stripes"
is the beginning of a series of Orangepulp toys.
You can create your own randomly-striped random orange picture like this one. Go to
http://orangepulp.orangelabs.org/oo_on_stripes.html
and refresh the page to generate new pictures.

Let me know if you generate any nice ones.
Comments:
This picture is really cool. It would look great as a greeting card I think! I love square images, so unusual.
Post a Comment
<< Home